Getting Started: To open an email account @i3.net you will need to create an account by  opening the create account link Create Account on one of the screens and entering the address you want in the field that asks for username. This is not your current email address. We do not need or want your current email address. Your username and email address are the same on our system, it has to be entered in the form NAME@i3.net. Then you must enter a password. Click on "Submit" and pay for the service using PayPal at a recurring subscription price of $29.95 a year which will be automatically deducted from the account you specify through PayPal until you cancel. If you do not complete the payment portion of the signup the address you have selected will not be active and you will not be able to login to the account.

After completing payment you will get a message to return to merchant click on it and you will go directly to the login page at mail.i3.net,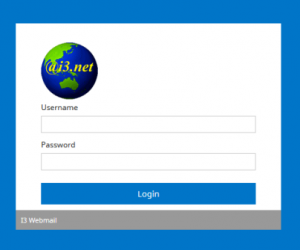 enter your (username / email address) and password click on LOGIN, if you are asked to save the login save it, and you have completed your email setup. To check your email from any device go to mail.i3.net in your web browser and enter your email address as your username and password to login. Do not save this login if you are logging in from a device you do not own.
Once you have completed your initial signup and logged into your account using your web browser, you may use any email client to access your account.  You will have an email message explaining the ways you can connect to your account with various mail clients, most will connect automatically after entering your email address and password.

@i3.net 24 years of continuous operation.