Secure Email you can trust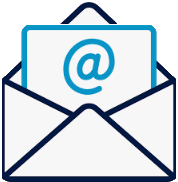 @i3,net provides secure email you can trust, designed from the ground up to provide privacy and security. Your Email is end to end encrypted and uncensored. @i3.net meets the highest standards set for Email security, with all the features you would expect.
 Based on proven open-source technologies
 Email is sent and stored securely
 Modern intuitive web client
 Responsive support
 We've been around since 1995
 Stay secure and productive. We keep junk and malware out
 We value your privacy. No Metadata is collected or sold
With i3.net you may use the native mail client on your device, whether it is Apple Mail, Android Mail, Outlook or another Mail client like Thunderbird,  all with simple setup just enter your email address and password and your client will automatically find the server settings for i3.net. You can likewise do the same with Delta.Chat a messaging service that uses your email address instead of your phone for secure messaging. For the most secure email use our webmail client from any device, don't save your password if you don't own it.
Our Webmail Client is a proven open source client used by millions of users world wide, it supports over 80 languages
Main Features
Drag-&-drop message management
Full support for MIME and HTML messages
Multiple sender identities
Full featured address book with groups
Threaded message listing
Spell checking
Canned response templates
IMAP-compatible folder management
Import/export functions
Security
Sophisticated privacy protection
Brute-force login attack prevention
XSS attack protection
Support for PGP encryption
User Interface
Select from over 80 languages
Three column view
Responsive skin (multi-device support)
Attachment previews
Find-as-you-type address book integration
Searching messages and contacts
Calendar
30 Day FREE TRIAL then pay US$ 2.50/mo billed annually at US$ 29.95. pay with PayPal

Create Account