Privacy Getting Started
You know you should take control of your privacy on the internet, the problem is it takes

changing your habits. One thing we can all agree on is that no one wants to change their habits. Are you getting too much spam, junk mail, was your current email address a compromise? Improve your image with an address that's "you"@i3.net. The only mail that will follow you is the email you want. This is how it works, the new you has no habits as a matter of fact the new you doesn't have much. No name, no address, no phone, no social security number, no friends, no enemies, no politics, no history. The new you is anonymous. You can hang on to all your old habits and use the new you to explore and move to the private secure internet.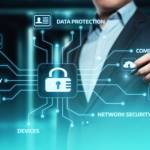 We have been providing private email service for over 25 years, you can trust us for the long term. We take your privacy, security and reputation seriously. We provide end to end encryption, all email coming and going is scanned for vulnerabilities, spam, viruses and malware.
Your email address tells a lot about you, make it your own. Your Email address is your name on the internet. What should the name be? It's up to you. "john.doe@i3.net" or try "johnd@i3.net" or "jdoe@i3.net", use a nickname, "jack@i3.net" or say what you do, "plumberjohn@i3.net. The rules for an email address are, all lowercase letters, numbers 0-9 and any special character. This name will be your email address and your username on our system and you will want to use it when opening new accounts for secure services.
Why i3.net, because we meet the highest verifiable standards for privacy and security that there are, we have an A+ rating. Our systems were designed to provide privacy and security from the outset.
To further protect your privacy use the
TOR Browser, to learn more click here
Get your secure email account now for just $29.95 a year
This is privacy step one. Create Account